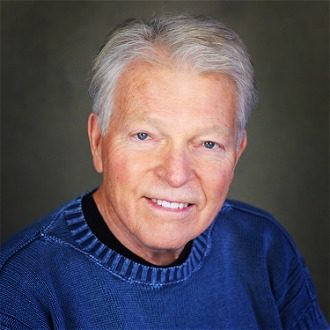 Lewis H. (Lew) Wiens
Founder & Chairman
Lewis H. (Lew) Wiens, C.H.A., is a highly respected hotel owner, manager and developer known throughout the industry for his extensive experience, consistency and integrity.

Lew got his first taste of development with Homes by Henry, Inc., a single-family and light commercial construction and sub-division development company, where he served as President from 1973 to 1976. He then became general property manager for Robert E. Esrey Company, a forerunner of Cohen-Esrey Real Estate Services, Inc., in 1976, directing the operation of a dozen large apartment projects. In 1977, he entered the plastics business and a year later purchased Aero Plastics, a plastics manufacturer with two plants in Kansas City. He operated this company until co-founding RHW Companies, a hotel firm, in 1983.

Lew became Executive Vice President and Chief Operating Officer of RHW, which was comprised of two companies, RHW Management, Inc., and RHW Construction, Inc. Lew directed the property management side along with development, market analysis and site selection. RHW Companies was a pioneer in the development of Residence Inn, opening the sixteenth Residence Inn – and the brand's fifth franchise property – in 1984. Lew became very involved with the Residence Inn development company and was a founding member of the Owner's Association when it was formed. He was the incoming President of The Residence Inn Association, the franchise owner's group, when the brand was acquired by Marriott in 1987. Lew's steady leadership during this often challenging transition led to strong Marriott relationships that continue today.

In 1995, Lew founded Henry Hotels, Inc., to concentrate on development opportunities, and subsequently entered into a joint venture in 1998 with Fishkill, N.Y.-based developer and fellow Residence Inn pioneer Michael Dubroff, owner of Inn Alpha Management Corporation, to form True North Hotel Group, L.L.C. The affiliated group maintained a portfolio of 18-20 hotels, developing and opening 11 hotels until Mike's retirement in 2002. Lew then teamed with Richard Merkel to reorganize the company under one umbrella, and True North Hotel Group, Inc., was born. Lew currently serves as Chairman of the Board of Directors of True North Hotel Group, Inc., which is based in Overland Park, KS and operates 25 multi-brand hotels in 11 states with six hotels under development.

A business school graduate of the University of Kansas, Lew is a Vietnam veteran who served a second part-time career as a supply officer in the Naval Reserves for 21 years including six years in a Naval Construction Battalion (SEABEEs). With 4 ½ years of active duty, he served as the Supply Officer of the U.S.S. Walker out of Pearl Harbor and later was assigned as a simultaneous staff member of CINCLANTFLT and COMSERVLANT in Norfolk. He is a licensed real estate broker in Kansas, and holds a Certified Hotel Administrator (C.H.A.) designation from the Educational Institute of the American Hotel and Lodging Association. Lew is past President of The Residence Inn by Marriott Association and a member of the Marriott SpringHill Suites Franchise Advisory Council, for which he also served as President for over a decade. He has dedicated many years of civic duty to his community, serving as zoning board Chairman, Johnson County Planning Commission member, Board Member of an intercity not-for-profit organization, Board Member of Wounded Warriors Family Support, and as an active volunteer/coach with several youth programs.

Lew's Property Resume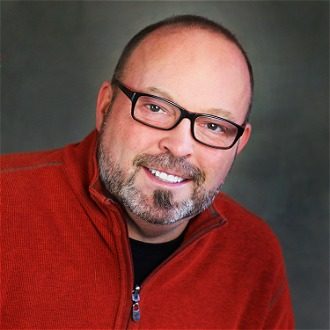 Bradley D. (Brad) Wiens
President
Bradley D. (Brad) Wiens, C.H.A., is president of True North Hotel Group, where his proven acumen for fostering insightful, innovative development approaches and inspiring high-performance, service-focused teams continues to sustain the company's well-earned reputation for leadership excellence and solid, integrity-based relationships throughout the U.S. hospitality industry.

In 2016, Brad's strong multi-franchisor relationships, coupled with his accrued experience and disciplines of development of True North's Starwood (Element) and Marriott (select service and extended-stay) properties, contributed to a successful post-merger brand integration that led to an invitation to serve on the Element Franchise Advisory Council (FAC). Notably, Brad additionally led the successful development, through its 2016 opening, of True North's first dual-branded hotel, a Residence Inn/SpringHill Suites property in Fishkill, N.Y.

Brad Wiens' experience in the hospitality industry represents unique depth and breadth. He joined True North Hotel Group in 1998 after working outside the family business for 13 years. During his pre-True North years, he served in various management positions with Intercontinental Hotel Group, Hyatt Hotels and Resorts, Residence Inn by Marriott and Extended Stay America. It was during this time that he earned his Certified Hotel Administrator (C.H.A.) designation.

In 2003, Brad became asset manager for several True North properties, and in 2004 moved into all aspects of development including site identification, land acquisition, new project administration, architectural design administration, construction contract negotiation, and construction management from groundbreaking through opening. He also supervises the interior design process and manages True North's procurement department; and is responsible for construction loan administration and investor relations.

A past member of the board of directors for the Overland Park Convention and Visitors Bureau, Brad is a licensed real estate agent in the State of Kansas. He honors the Wiens family's – and the companies' – "true north" focus on giving back by assisting with fundraising efforts for the hearing impaired, by coaching youth sports teams, and by donating time with his family to many various causes.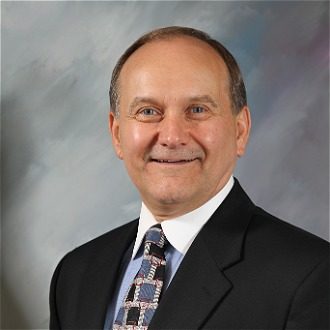 Gary Liebergen, C.P.A.
Executive Vice President, Chief Financial Officer
Gary Liebergen's rich background in public accounting, acquisitions, securities and risk management bring enormous value to his current role as CFO for True North Hotel Group. A CPA by education, he spent his first 12 professional years in the audit practice of a national accounting firm, working primarily in the service sector with both public and private companies. He was extensively involved with debt and equity financings with the Securities and Exchange Commission, assisting several clients of the firm to establish and expand their internal audit activities.

Gary got his first taste of the hospitality industry when he left public accounting in 1985 to join a company that was in the process of acquiring 15 limited-service properties to supplement its four-hotel portfolio. Over the next 15 years, Gary helped lead the Sunway Hotel Group through its acquisition and management of more than 50 hotels in over 10 states.

When the lodging industry transitioned in the late 1980s, Gary's role at Sunway expanded. The company served as a court-appointed receiver for nearly a dozen hotels, with Gary serving as the primary contact for court-required financial reporting. This range of experiences with hospitality market cycles contributed to the value Gary brings to his relationships with owners, lenders and franchise organizations.

Following four subsequent years as a licensed securities representative and life and health insurance agent, Gary served as CFO at several companies, leading him to his present position with True North Hotel Group. As Chief Financial Officer for True North, Gary's primary responsibilities focus on financial reporting to property owners and budgeting. He also works extensively in the risk management area and lends his expertise to debt and financing needs.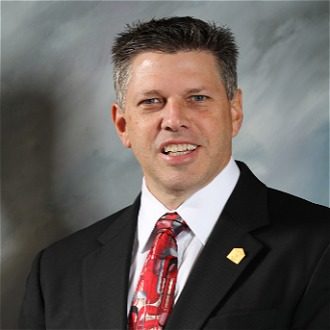 Jerry Culkin, C.H.A.
Senior Vice President, Operations
Jerry Culkin, C.H.A., is a hospitality industry veteran with a noted trademark of exceptional people and operational skills. His equal balance of full- and limited-service hotels, combined with his expertise in opening new hotels and developing people, form a strong foundation for his role as Vice President of Operations for True North Hotel Group.

Jerry began honing his award-winning hotel operational and marketing skills in 1976 from the front desk of a Winegardner & Hammons-managed hotel. Jerry's natural fit with the hospitality industry, along with his business acumen and an enthusiastic interest in a hotel's various departments and disciplines, led to a series of promotions into management. It was while serving as general manager for Marriott that he met True North Hotel Group, which recruited him to join the company in a regional, and now corporate, leadership position.

Jerry is a recipient of Marriott's Community Service, President's Cup, Gold and Platinum Awards. His passion for people and for his community reach into his personal life, where he has coached youth sports and worked with special needs students.

Jerry embraces the mission of True North Hotel Group, and supplements it with his own: "We strive to win. That gives us focus, and leads us to success. Being successful means we're profitable. Being profitable makes us attractive to i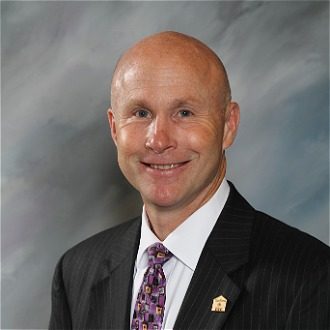 Joe Novak
Senior Vice President, Sales & Marketing
A 20-year veteran of the hospitality industry, Joe Novak brings solid sales experience to the True North team. As Vice President of Sales and Marketing, he is responsible for providing strategic sales direction to True North's portfolio of hotels. He also serves as key sales liaison with owners and brand partners to implement core initiatives and train to support key deliverables.

He began his career as an entry-level sales professional with Marriott International and worked his way through Marriott's sales discipline to earn the position of Director of Sales & Marketing for multiple properties in Washington DC, Baltimore, Atlanta, Omaha and Kansas City. As a sales leader with Marriott, he received several honors including: 1996 Sales Team of the Year - South East Region, 1999 Most Improved Sales Team - Central Region, 1999 Best Event Management Team - Central Region and 2003 Individual Sales Leader of the Year - Central Region. Throughout his career, Joe has strived for sales and service excellence. His primary goal has always been to provide maximum value and return to his stakeholders. He came to True North by way of the Overland Park Convention and Visitors Bureau, where he served as Vice President of Sales.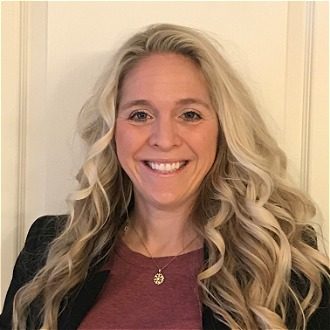 Tiffany Holmstrom
Director of Human Resources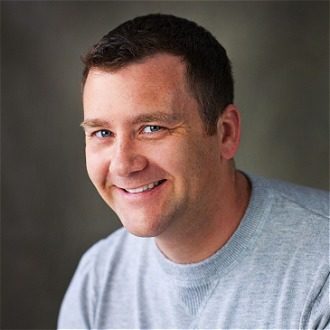 Chris Harlow, R.A.
Vice President, Business Development
Christopher (Chris) Harlow brings an extensive history of business development, project management, architectural design, and construction management to his role at True North Hotel Group. With involvement in more than 300 hotel projects over a career spanning multiple brands like Marriott, Hilton, IHG and Choice, he is known for his ability to connect with developers, understand their unique challenges, and direct teams to superior service delivery. After his contributions at Howard & Helmer Architects to help launch the extended-stay brand WoodSpring Suites, he joined BRR Architecture and started a hospitality division. For eight years he served as their national business development officer and represented nearly one billion dollars in construction with some of the country's top hotel developers. True North was thrilled to bring Chris on board in 2019. He brings significant value to our company's development, acquisition, and third-party management growth strategies.

A 2001 graduate of Kansas State University, Chris is a frequent participant on industry panels and steering committees focused on the development process including, specifically, modular construction.

The mantra, "Men for Others," ingrained within Chris from his early years in school, today guides his philanthropic path. A past two-term board president of the Crohn's & Colitis Foundation of America, NW Missouri/Kansas region, Chris is involved with Cross-Lines Community Outreach, Habitat for Humanity and other various Kansas City-area charities.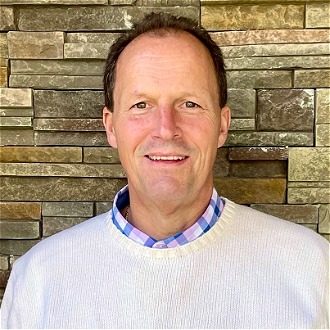 Mike Egan
Regional Vice President, Sales
Insightfully and strategically sales-focused, Regional Vice President of Sales Mike Egan began his hospitality career as a manager and then co-owner of multiple country clubs in Rhode Island and Maine. In three years, he built a successful golf, meetings and event business at the clubs, sold his interest, and transitioned to the hotel industry. From sales, he worked his way to Director of Catering for Lodgian, Inc., then served as Director of Sales for various InterContinental properties throughout Massachusetts. His ascent up the sales ladder continued at the Central Massachusetts Convention and Visitors Bureau, where he served as Vice President of Sales.

Mike joined True North Hotel Group in 2007. Uniquely qualified to lead the sales effort for True North's ever-growing portfolio in the northeast region, he provides oversight and sales support for property sales teams and General Managers.

Mike Egan's active leadership involvement in both his business and civic communities keeps him in touch with his properties, the industry, and with True North's own "Give Back" approach. He was Vice President of Sales for the 32-property Holiday Inn Association of New England and Chairman of the Central Massachusetts Hotel Association. Currently, he serves as Secretary of the New England Society of Convention and Visitors Bureaus; speaks on hospitality topics at Quinsigamond Community College; and donates time to the Massachusetts Cookie Drop Coalition and Rhode Island Bone Marrow Donor program

Mike and his family reside in Massachusetts.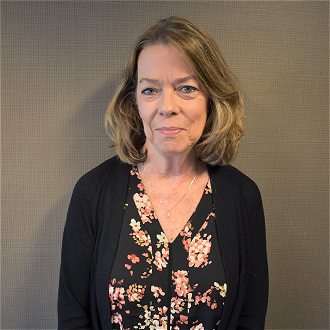 Karen Thomas
Corporate Controller
Karen Thomas, Corporate Controller, joined True North Hotel Group in 2009 with over 25 years of managerial and financial accounting experience in the hospitality industry. Her understanding of the balance between hotel, owner, construction and financial management – anchored by her personal culture of integrity and excellence – add a valued component that aligns with the True North Hotel Group team and its portfolio owners.

Karen's responsibility at True North is concentrated in the accounting services area, with an emphasis on providing quality financial reporting to owners, preparing financial forecasts and monitoring cash flow for particular hotels. Karen also lends extensive experience in payroll and human resources administration. Karen interfaces daily with True North general managers in addressing accounting and financial reporting issues; and, for hotels under development, oversees several aspects of construction accounting.

After attending the University of Kansas, Karen began her career in the business world by handling the accounting and finances for her family's retail businesses. She then entered public accounting with the firm of BKD, LLP, before joining Sunway Hotel Group as the Controller and, ultimately, advanced to Senior Vice President during her 25-year career with Sunway.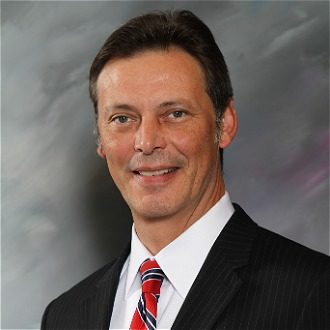 Joe Andrick, C.H.A.
Regional Vice President, Operations
The key to Joe Andrick's reputation as an inspiring, intellectual and motivating leader is his ability to balance wise business decisions with a strong focus on doing what's right for his employees, guests and community.

Andrick's hotel career began in 1981 at the Yachtsman Resort Inn in Myrtle Beach, S.C. Following a continuous upward spiral of promotions and moves with other ownership companies in Virginia, Kansas, Missouri, Iowa, Nebraska and California, he was recruited back to Kansas City by True North Hotel Group to open the Residence Inn by Marriott on the Plaza. He now oversees True North Hotels Western Region.

In 2009, while serving as chair of the Kansas City Hotel & Lodging Association and managing the Residence Inn Country Club Plaza, Joe volunteered as the first small business to say "yes" to green. His practice-what-you-preach initiative became a highly publicized project with The William Jewell College Students in Free Enterprise (SIFE) team.

It only added to Joe's stellar reputation throughout Kansas City's business and civic communities which, in 2010, resulted in two significant awards: the Greater Kansas City-Area Hotelier of the Year Award, presented by the Kansas City Hotel & Lodging Association; and the prestigious Pistilli Service Excellence Award, presented by the Kansas City Convention & Visitors Association for "consistently providing exemplary service, leadership and professionalism while taking care of our visitors."

Recipient in 2012 of the Hotel Excellence Award from the Overland Park Convention and Visitors Bureau, Joe in the same year also achieved the highest-possible hotel leadership award, Residence Inn General Manager of the Year, from Marriott International.

Joe was awarded 2016 Hotelier of the Year by the Kansas Restaurant and Hospitality Association. Nominees are judged based on their involvement in the community and /or the Association. The individual or business is recognized as an outstanding leader that has made lasting contributions to the hospitality industry.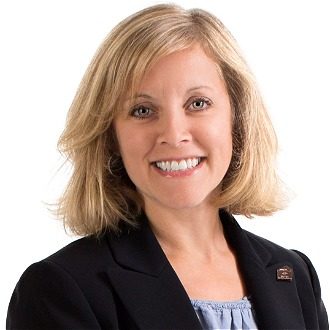 Maura Peeler, C.H.A.
Regional Vice President, Operations
The quality and progression of Maura Peeler's hospitality industry career path has, in the spirited theme of True North, "pointed straight up" ever since she graduated from Johnson & Wales University in 1993 with a bachelor's degree in hospitality sales and meeting management.

Following two years in restaurant management, she worked her way through six years of sales and operations management positions for an all-suite brand in various locations around the U.S. In 1999, she joined True North Hotel Group and was named General Manager in 2000 for the SpringHill Suites by Marriott in Overland Park, Kansas.

When True North co-developed a unique SpringHill Suites by Marriott project attached to a 20,000 square-foot independent conference center in Devens, Massachusetts, Maura was the company's clear choice for General Manager. Her comprehensive background came full-circle as she established food and beverage standards for Devens Common Center while expertly handling all GM duties for the 121-room SpringHill Suites. Her exceptional leadership was recognized by Marriott International when she was awarded 2005 Opening GM of the Year for the SpringHill Suites brand.

One of Maura's first initiatives in Devens was to make sustainability a property standard. She made an immediate connection with an organization called EcoStar, which promotes sustainable development among local businesses, and made her hotel the first to participate in single-stream recycling. She received Marriott's most prestigious General Manager of the Year Award among all SpringHill Suites GMs in 2008; was named Area General Manager for the Massachusetts Region for True North in 2009; was saluted as a "40 Under 40" in 2009 by the Worcester Business Journal; is a member of EcoStar Devens; was a Community Service Leadership Award nominee for Nashoba Valley in 2010; and currently serves on the SpringHill Suites GM Advisory Council for Marriott International.